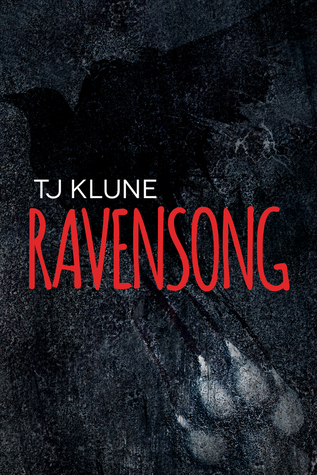 TITLE: Ravensong
AUTHOR: T.J. Klune
SERIES: Green Creek
PUBLISHER: Dreamspinner Press
COVER ARTIST: Reese Dante
GENRE: Paranormal
E-BOOK: Yes
PAPERBACK: Yes
LENGTH: 400 pages
RELEASE DATE: Jul 31, 2018
PRICE: $6.99 e-book / $17.99 paperback
BLURB:
Gordo Livingstone never forgot the lessons carved into his skin. Hardened by the betrayal of a pack who left him behind, he sought solace in the garage in his tiny mountain town, vowing never again to involve himself in the affairs of wolves.
It should have been enough.
And it was, until the wolves came back, and with them, Mark Bennett. In the end, they faced the beast together as a pack…and won.
Now, a year later, Gordo has found himself once again the witch of the Bennett pack. Green Creek has settled after the death of Richard Collins, and Gordo constantly struggles to ignore Mark and the song that howls between them.
But time is running out. Something is coming. And this time, it's crawling from within.
Some bonds, no matter how strong, were made to be broken.

---
Ravensong…I was waiting so long for this book. I was anxious to read it and a bit afraid because I remember what Wolfsong was doing to me.
When it comes to TJ Klune's universes, there is not enough words to describe his genious. He handles words to cut right into your feelings. Ravensong is no exception.
Do you remember pinecones and candy canes and epic and awesome? If you are a Klune fan of course you do…
Ravensong continues with the story of Gordon and Mark, one year later to what happened to Ox (if you read Wolfsong, you know what I'm talking about). We learned about Gordo's childhood, him growing up with the Benetts. After an unfortunate event (no, I'm not telling you that!), he feels betrayed by those he loved. He grows angry with the Benetts but mostly with Mark.
We all know about those stone wolves and what that means when one is given, right? Gordon gives that wolf back to Mark (yes, you will cry like a baby, don't try to fight it).
The story is from Gordon's POV. The first part of the book, Klune gives us glances of what went down when the Bennett boys went after the man who took so much from them. But also Gordon's memories of his childhood. I promise you it's nothing you don't want to read in those chapters!
Then we are in the now, where the singing of Mark getting louder and louder, and ignoring it is not an option. His raven screams for its mate.
Than…hunters…omegas…hurts…
I don't want to spoil the book for you. But I can assure you that this is exactly what you were waiting for! This is the story that kept you anticipating.
Yes, I'm in book hangover. But that's not new when it comes to TJ Klune is it? While Wolfsong reduced me to a crybaby, well Ravensong did it too, but in this book, the plot was more angsty…and no…this is not the end…
***The ARC was provided by Dreamspinner Press. My review is an honest opinion of the book ***
Review edited by : Laura McNellis